Are you looking for alternatives to trophies? If you're sick of seeing (or gifting) trophies that gather dust on the shelf year after year, Red Oak Teamwear has the answer.
In this blog we share our top 5 trophy alternatives that deliver more bang for buck – and provide branding opportunities with longevity! Done right, your end of season gift could be the talk of the schoolyard or side line at Saturday sport.
Red Oak Teamwear don't just specialise in custom teamwear we can also help you with an impressive range of practical end of season gifts and merchandise.
Let us help you celebrate your team's end of season with affordable and impressive trophy alternatives, call us on 1300 734 708 or enquire online here.
End of Season Gift Ideas
Instead of presenting your players, students or clients with a trophy or certificate that will sit on a shelf (or in a box) untouched, let us help you find the perfect gift for your budget starting as little as $5 each*.
Check out our top picks for trophy alternatives below that will be used again and again.
And remember, every design (and product) we create is tailored to your exact needs, colours and budget.
Custom Water Bottles
Looking for a way to promote your club, while still giving your recipients something they'll find useful? With the push to eliminate single use plastics, these Australian made water bottles are the perfect choice.
All of our water bottles are BPA free, eco-friendly and are made of 100% food grade and Polyethylene.
BONUS! These water bottles have a large print area to maximize club, school or company logos.
Custom Premier Cotton Tee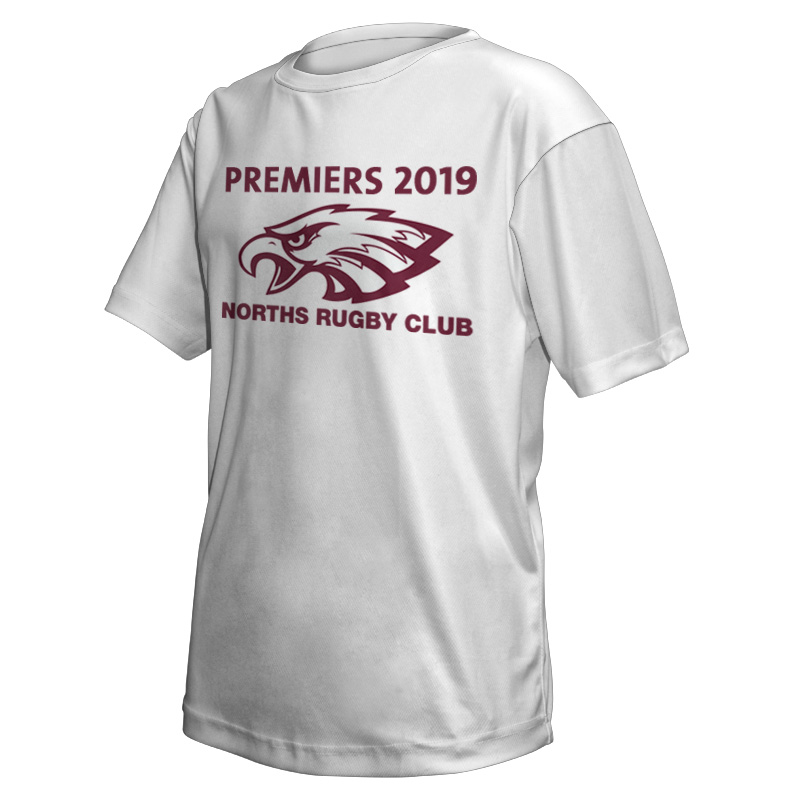 Celebrate the end of a winning season with our custom cotton Premier Tees. With a few different printing solutions Red Oak Teamwear can give you some great custom Premier Tee options. This is a great affordable way to mark a winning year or milestone.
Custom Towels
Working closely with our environmentally friendly towel manufacturing partner Red Oak has developed a cost effective, high-quality, digitally printed 100% cotton terry towel. It's just one of many towel options, and we know you'll be blown away by the durability and vibrancy of our custom branded towels! Not to mention our ability to replicate photographic quality prints, too!
These towels are so popular as alternatives to trophies because they are so widely used by recipients afterwards.
So, what makes Red Oak's towel solutions the best in Australia?
No other company offers a small run print solution on 100% cotton towel. The minimum order is only 50 units with a repeat order of only 25 units.
We have three styles (sizes) available and our in-house design team can create a unique towel design for your school, sports club or company. Read more about our custom branded promo towels here.
Custom Designed Scarves
Our scarves are designed for the coolest of climates to keep any supporters, player or coach warm.
Woven technology is used to create custom scarves in your team colours, and logo or team initials can be incorporated easily. Our prices are factory direct to ensure you receive the best custom beanies at competitive prices.
DON'T FORGET: Ask about our guaranteed delivery dates on all of our custom teamwear and merchandise.
Custom Umbrellas
Stay dry with a custom branded Virginia Umbrella. With its strong fibreglass frame, high quality 190T showerproof fabric and a wide choice of colours, these umbrellas will be a firm favourite! Practical for cheering on the kids from the sidelines, or stowed ready in the car for a rainy day.
Alternatives to Trophies
So which trophy alternative will you choose?
With so many great options available, it's easy to why so many clubs and companies are turning to Red Oak for their end of season gifts each year.
To start your order, call Red Oak Teamwear today on 1300 734 708 or enquire online here and our friendly team will help you every step of the way.
*Based on 100 units

Red Oak Teamwear is Australia's leading supplier of custom sportswear and accessories. We offer a personalised service and take the time to listen to and understand your needs. We use premium materials and only partner with the world's best suppliers.
If you're got a brief in mind, we're ready for the challenge! Don't know where to start? We're here to help! Call us on 1300 734 708 or enquire online here.